Former Arsenal legend Thierry Henry has been named as the new assistant manager of Belgium.
The Frenchman has joined the coaching team of former Wigan Athletic and Everton manager Roberto Martinez, who was appointed the national team manager after Marc Wilmots stepped down from his post, after the loss in the quarterfinals of EURO 2016.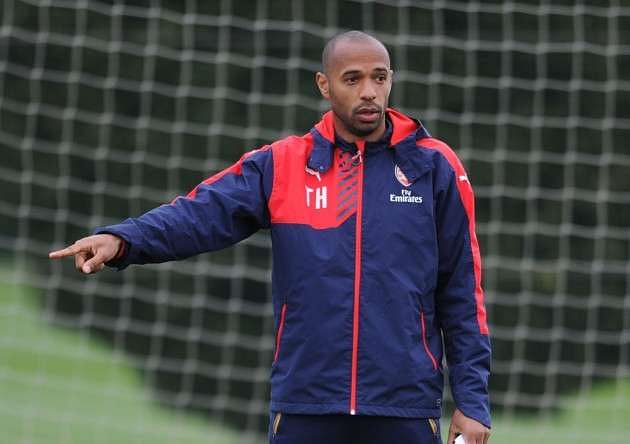 It was earlier reported that Arsene Wenger had given an ultimatum to the legendary French striker to quit his role as a pundit at television channel Sky Sports if he wanted to continue as a coach in the Arsenal academy.
The Gunners legend retired from the game two years ago and had joined his former team as an academy coach.
It was also reported that Wenger was more than happy to let his fellow Frenchman earn his UEFA A Licence at London Colney with the Arsenal academy by training and teaching the youngsters at the club.
However, Henry declined Wenger's offer of being a full-time coach at the club with the Arsenal U18s, instead favoring a role as a TV pundit with Sky Sports. Therefore, the news that the Frenchman has been named as Belgium's assistant manager comes as a surprise.
Wenger felt that that the time was right for Henry to coach the younger players at the club and offer his vast experience of playing in the Premier League to the young Gunners.
The question that arises is if Henry really wanted to coach a side, why did he not favour a role as an Under-18 coach at his former club instead of choosing the Belgium national team.
However, this will be a new phase in the Frenchman's life and it could be the start of a new career for the former Arsenal, Barcelona and French international.
Earlier, Roberto Martinez's appointment as the Belgium manager had also come as a complete surprise, as he had been sacked by Everton in May 2016 after a disappointing domestic season.